Database Administration (DBA) Consulting Services
We help IT Leaders of SMB to SME companies Secure, Manage, Tune, and Visualize their Data.
Call NOW to improve the Security and Performance of your Data:

813-333-2107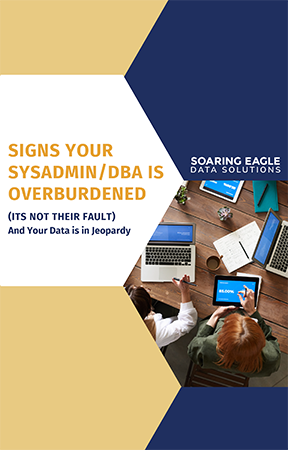 FREE GUIDE
5 Certain Signs your Sysadmin is Not Managing Your Data Properly
It may not be their fault – But your DATA IS AT RISK
Our Database Administrators as a Service WILL:
Improve the performance and reliability of most SaaS products, and internally built reports, jobs, and queries
Secure your data
Analyze and Showcase data with POWER BI Reports and Dashboards
Proactive Performance Tuning on SQL Server, Oracle, and other Database Environments
24x7 Proactive monitoring and support with Best In Class Database Monitoring Software
Relieve pressure on overworked in-house Sys Admins, Devops or DBA teams
Improve Database Architecture and Scalability 
Create Data repositories like Data Lakes and Data Warehouses
Improve Cloud Architecture and potentially reduce Cloud Costs
Reduce SQl Server Licensing Costs by up to 40%

Why is SEDS the Best Database Managed Services Provider
With over 35 years of leadership in the Database Administration community and over 25 years running Soaring Eagle Data Solutions our team has led projects for startups and fortune 100 companies that include data architecture, migrations, disaster recovery, data security, and performance and tuning. Believe it or not, the staff at SEDS have trained several of their competitors as well as thousands of DBAs across north America and the world.
SEDS' full on-shore DBA staff excels with highly-regulated data and compliance issues while maintaining optimal database performance.
Additionally, SEDS proprietary software is the best and only in its class for monitoring large data environments and automating alerts to improve response times and proactively stop problems from happening.
How much do Database Managed Services Cost
Pricing is created custom for each client and their unique environment. Our Remote Database Managed Services start at $3,000/ month for 24x7 monitoring and emergency support of small environments with 10 hours of proactive / project work, and scale very well for larger clients needing 40 (~$10,000) or even 100+ (~$22,500) hours per month for larger environments or including lots of project work.
What is Database Performance Optimization
Database performance optimization refers to the process of improving the speed and efficiency of a database system. It involves analyzing the database and identifying areas where performance can be improved, such as slow queries, inefficient indexing, or inefficient data retrieval methods.
The goal of database performance optimization is to ensure that the database can handle the workload of the application efficiently, with minimal response times and maximum throughput. This can help improve user satisfaction, increase productivity, and reduce costs associated with infrastructure.
Database performance optimization is critical to ensuring that a database system can handle the workload of the application efficiently and meet the performance requirements of the business.
What is Database Management
Database management refers to the practice of organizing, storing, and retrieving data using specialized software called a database management system (DBMS). It involves the design, implementation, and maintenance of databases that store and manage various types of data, such as customer information, financial records, inventory data, and more.
A database management system enables users to create, read, update, and delete data in a database. It provides various features, such as data indexing, querying, and reporting, which make it easy for users to access and manage data efficiently.
Effective database management involves ensuring data accuracy, security, and reliability, as well as optimizing database performance and ensuring data availability. It is an essential part of modern business operations as it enables organizations to make data-driven decisions and improve their overall efficiency and productivity.
What is a Data Warehouse
A data warehouse is a large repository of data to centralize and organize business data. The purpose of this is to use data more effectively for Business Intelligence pursuits, data mining, and other reporting purposes. A data warehouse is used when analysis queries are more important than performance-based applications or transaction processing. When you have large amounts of data and want to use it to transform your business, a Data Warehouse can be a key step.
What is a Cloud Data Environment
A cloud data environment is much the same as an on-premises data environment, but the client does not pay for the applicable hardware. Instead, you pay a Cloud provider to handle the hardware and maintain SLAs for your environment's speed and availability. Cloud Data Environments are, for most intents and purposes, infinitely scalable but that does not mean you can move your SQL or Oracle servers to the cloud and forget to maintain them.
4 Big Reasons

to Choose
Soaring Eagle Data Solutions to
Support Your Data Environment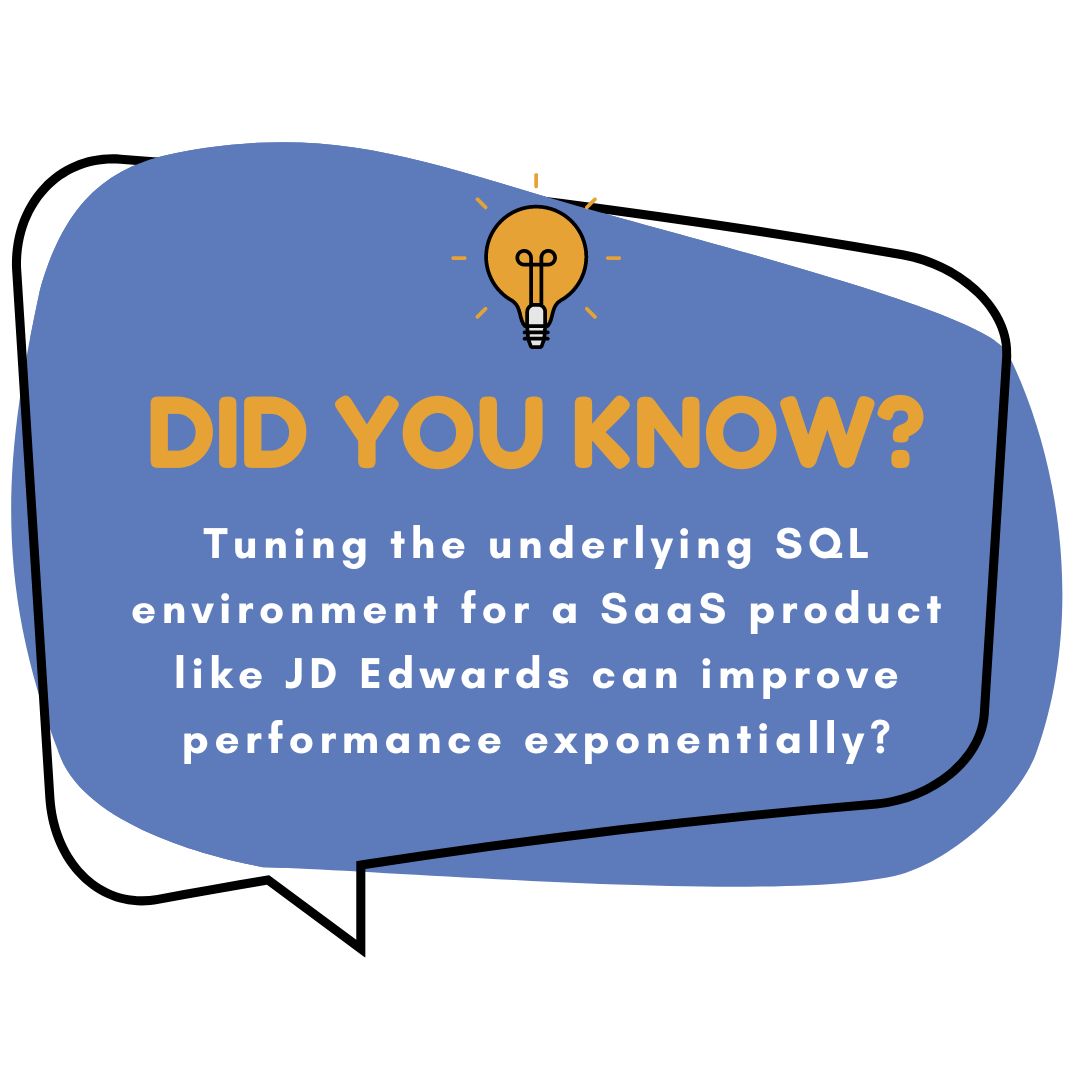 About Soaring Eagle Data Solutions
Our Team Averages 15 years of experience. We specialize in MS SQL, Oracle, Sybase, AWS, Azure, Cloud, and Data Analytics. We have worked in the finance, manufacturing, health, insurance industries and more. Soaring Eagle offers training courses tailored to your needs for MS SQL and power BI We also offer Managed Services which provides 24/7/365 database support.