Proper Master Data Managment SAVES You Money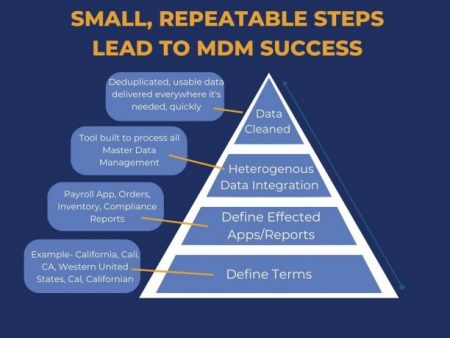 Your Data Management problems ARE COSTING YOU MONEY. Time spent putting out fires, chasing customer complaints, or not processing transactions fast enough is a HUGE LOSS to your company.
Master Data Management is the tools and processes for centrally controlling the format and translation of non-transactional data.
Connecting your ERP, Payment Processing, Data Warehouse, Data Lakes, Database, and all other reports and queries saves time and money. Doing this requires Data Interoperability.
Data Interoperability and making your data Heterogenous is the process of using a Data Integrator to organize this data and all of your Unstructured Data.
When  completed your Master Data Management project will bring you...
Better/Faster/More accurate transmission of data allows for more transactions less wait time and happier customers.
Don't wait on this, prioritize getting your data environment up to speed by Implementing Master Data Management today. Contact us here to discuss how data sprawl is affecting you and how MDM can improve business processes.