FINALLY - a Managed Database Services firm that GETS Healthcare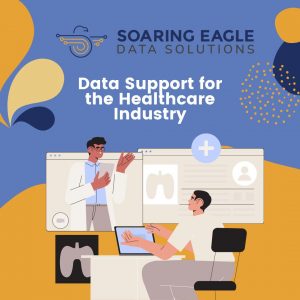 Why is Healthcare Data Different? Data in healthcare requires constant monitoring for Compliance, Interoperability, and Performance. Healthcare data environments have multiple sources of data, in house and 3rd party applications, and potentially must be in top working order to SAVE LIVES.
Soaring Eagle Data Solutions has over 20 years' experience working with local hospitals, service providers, insurance companies, and other businesses in the Healthcare vertical. We keep your data Secured, Governed, Tune, and Useful. This includes interoperability of disparate 3rd party apps, unstructured data, and internal reporting.

11 Ways SEDS' Data Solutions will aid your company's success.
Improve Electronic Healthcare Record (EHR) Speeds by Tuning Underlying SQL Server issues 

Healthcare data security best practices

Resolve issues in Data platforms like EPIC by tuning the servers they run on
EXPERTS in making your 3rd Party SAAS Products COMMUNICATE with each other

Improved Interoperability and Master Data Management

Real-Time Database Monitoring and 24x7 Expert Level Response

Cut Costs by Reducing Data Sprawl WITHOUT SACRIFICING PERFORMANCE
On Shore Expert+ DBAs, SQL, Oracle, Postgres, Azure, On-Prem and Cloud computing

Save money by augmenting in house IT Staff without sacrificing business knowledge

Enhance and Augment DevOps Teams

Improved HIPAA Compliance 
Proper Data Governance for SME Healthcare Company :
A Case Study (click here to learn more)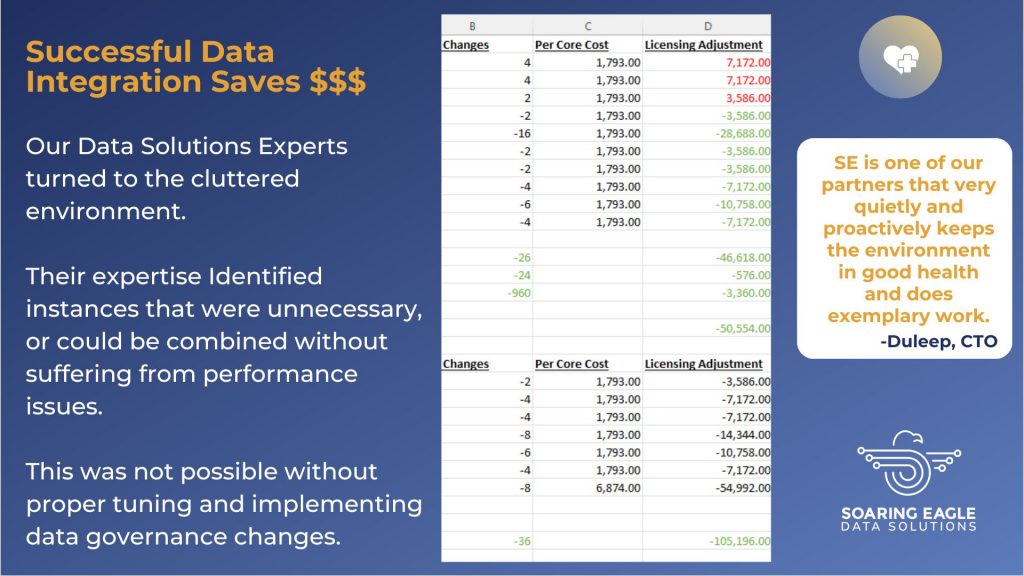 Soaring Eagle Data Solutions provides Database Administration support, Data Engineers, and other solutions to relieve pressure off internal sysadmin and devops teams from Tampa, Florida