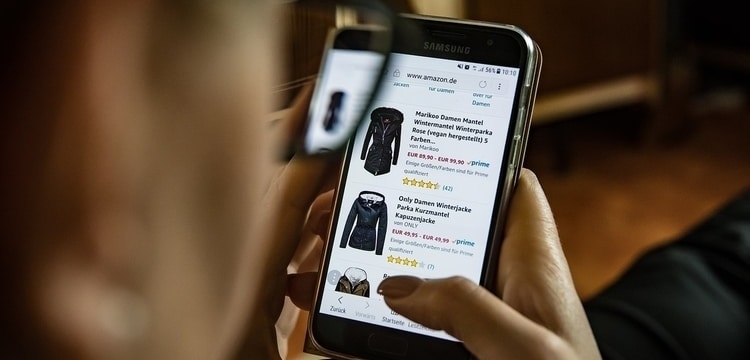 November is finally here! (Where did 2017 go?) This is when time really starts speeding up for the rest of the year, and before you know it, it'll be America's favorite holiday: Cyber Monday. Because what says "This is USA!" louder than rampant consumerism? And while it's great to get good deals right before the holidays, it's also important to remember that times have changed. With the convenience of online shopping comes hacking and identity theft.
Cyber Monday is especially ripe for these kinds of cybercrime shenanigans, since millions of Americans log in from their phones from all over the country, to browse and make their purchases. So while we're not telling you to go back to standing in line outside of Target at 3:00 AM when it's freezing outside, we do advise that you take several precautions.
1. Do not use public WiFi
Yes, coffee shops are hip and cozy, especially when they play holiday music and you have a delicious hot drink in hand (because, you know, winters in Florida are brutal). But this environment is better left enjoyed completely offline. Unsecured WiFi is often easily intercepted by third parties. Hackers may be able to see all of your internet activities and even read your email. So bypass the "convenience" of free Wi-Fi at airports, hotels, and any other shared spaces. The risk is definitely not worth it. Some hackers are adept at snooping from the same venue you're located; while others set up malicious hotspots. You click on it to connect, and voilá, you might as well give a random stranger all of your personal information.
2. Only purchase items from trusted vendors
Some of us only purchase items from reputable websites, such as Amazon, Best Buy, Target, etc… But others are just happy to click on a link on social media ads. This is where common sense comes in handy. Only buy from well-known websites, and pay attention to the website's URL. A secure site starts with "https". Also, make sure that in your haste to get done with your holiday shopping, you didn't enter any typos in the web address. Hackers regularly create sites similar to legitimate ones, with a minor change in the URL. This is called typosquatting and it's becoming a popular way to spread malware.
3. Review your bank and credit card statements regularly
Yes, you're busy and no one likes to add things to their To Do list when it's already longer than a Lord of the Rings film. But with so many shoppers making online purchases at the same time, Cyber Monday is fertile ground for identity theft. Make it a point to monitor what shows up on your statements. Also, monitor your credit report to detect any unusual activity. It's the best way to prevent major damage from credit card fraud and identity theft. If possible, only use credit cards with a zero liability policy.
4. Don't trust unsolicited emails
Yes, we all get newsletters from stores we've provided our contact information to. This is why phishing scams are so popular. Don't click on any links. Just don't. Save yourself the headache. If there's a juicy sale event, they'll let you know on the subject line. Go straight to the vendor's website. Chances are that they'll have a banner right on their homepage announcing whichever sales they have anyway.
The holidays are the most wonderful time of the year. Let them remain as such. Cheers!